Meeting with Deputy Secretary Assistant for African Affairs Akunna Cook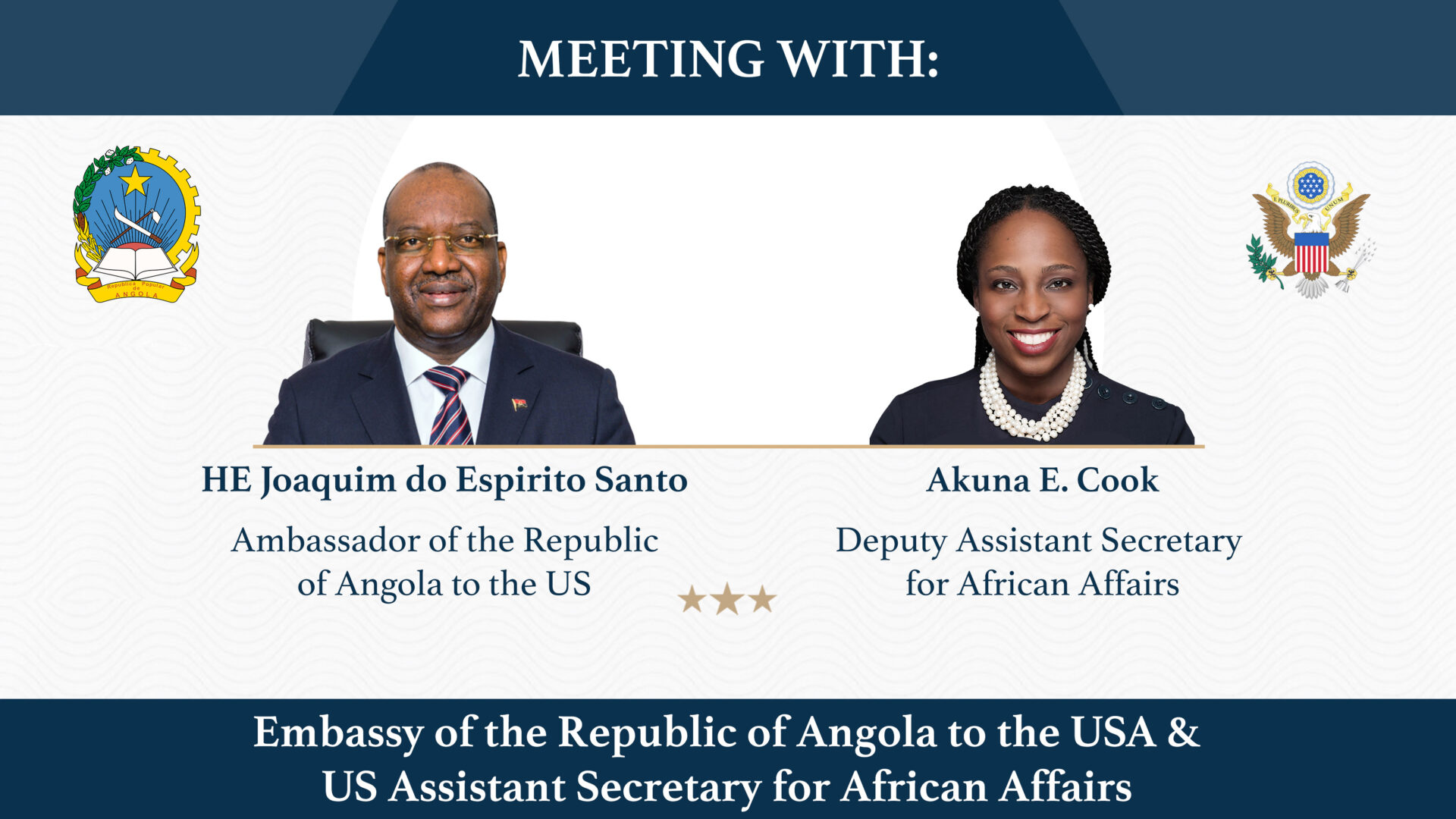 The meeting with the Assistant Secretary of State for African Affairs, Ms. Akunna Cook, took place two weeks after she was appointed to these duties and took place in a cordial atmosphere to strengthen relations between Angola and the United States of America.
We took this opportunity to congratulate her on her appointment and commitment and her brilliant career devoted to African affairs. We also commend the internal and external policies of the United States and its support to Angola in the fight against corruption and to face the COVID-19 pandemic.
The meeting also served to inform the Angolan government's efforts to create a macroeconomic and business environment conducive to attracting more American investments to boost Angola's economy and strengthen the relationship with the current US administration.
We also took advantage of the meeting to inform the Assistant Secretary of State about the development of the democratic process in Angola and the steps being taken in the legislative sphere to hold the first independent elections in our country.
Ms. Akunna Cook congratulated the Angolan government on the progress made and reiterated her administration's support for Angola. She also encouraged Angola to maintain its leading role in the Great Lakes and Central Africa regions, as well as to continue the fight against corruption and continuously improve on human rights and democracy aspects.